A guide to backpacking through Liberia: A rough road with a great view
Posted on Thu May 25, 2023.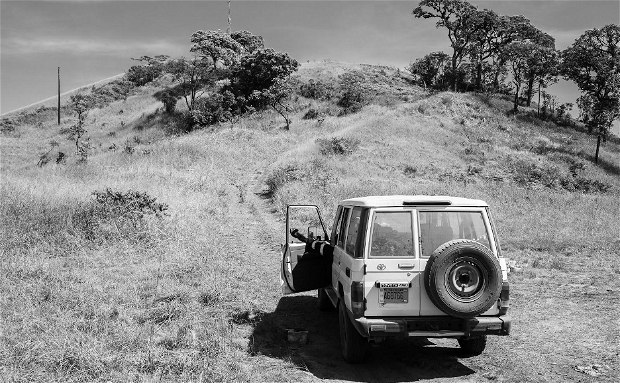 Are you looking for a unique and unforgettable backpacking experience? Liberia is an excellent destination for those seeking new adventures, culture, and natural beauty. As a country still largely untouched by mass tourism, Liberia has many untapped areas just waiting to be discovered, from pristine rainforests to beautiful beaches. The people are warm and welcoming, with a vibrant culture rooted in traditions that have been passed down for generations.
Travel Tips
Before leaving on any backpacking trip, it's essential to do some research and preparation. With that in mind, here are some tips when planning your trip to Liberia.
Best time of year for backpacking Liberia
Visit during Liberia's dry season, sometime between December and April. While the weather is hot and humid year round, there's a much lower risk of flooding, poor road conditions, and other challenges if you visit during the dry season.
Pack appropriately. Liberia is a hot and humid country, so pack light, breathable clothes, comfortable shoes, and a hat to protect you from the sun. Don't forget to pack a raincoat or umbrella as well, as Liberia experiences rainfall throughout the year.
Be respectful of the local culture. Liberia is a country with a rich culture, and it's essential to respect it. Dress modestly and appropriately, especially when visiting small communities, and ask for permission before taking photos of people.
Learn some basic phrases in the local language. English is the official language of Liberia, but learning some basic phrases in the local language, such as Kpelle or Bassa, can go a long way in making connections with locals and showing respect for their culture.
Be mindful of safety. Liberia has made great strides in recent years toward peace and stability, but it's still important to exercise caution when traveling. Stay aware of your surroundings and avoid traveling alone at night.
Transportation
Roads and vehicles in Liberia are not always maintained well, so it's essential to take precautions when traveling. There isn't any organized tourist transportation like backpacker buses or tours, but there are a few public transportation options available:
Bush taxis: Bush taxis are 5-seat cars that typically carry a minimum of six passengers along with the driver and are commonly used for longer distances between towns. Additionally, minivans also run on these routes. Both bush taxis and minivans adhere to a fixed schedule, departing only when full. Early arrival is recommended to secure a seat
Pen-pens: In remote areas where bush taxis are scarce, pen-pens, or motorcycle taxis, are often the only viable means of transportation for covering greater distances. It is advisable to bring your own motorcycle helmet, as borrowing or renting one is rarely possible
Kek Keks: Kek-keks, more commonly recognized by their other names, such as tuk-tuk or auto-rickshaw, are readily available for hire in the city and can be flagged down quickly. When venturing out at night, it is advisable to pre-book a taxi through your lodging.
Sample Itinerary
Now let's talk about the best way to backpack across Liberia. Here's our suggested itinerary for your backpacking trip across the country:
Day 1-2: Monrovia
Location: Monrovia, Liberia; Photo courtesy of Solimar International
I suggest starting your journey in Monrovia, where your plane will likely arrive. Monrovia is the perfect place to immerse yourself in Liberian culture. As Liberia's biggest city, Monrovia is home to the National Museum of Liberia, where you can learn about the country's rich history and culture before embarking on the rest of your trip. You can visit the bustling Waterside Market, where you can buy everything from traditional textiles to fresh produce, or the Ducor Hotel, which is now abandoned but offers incredible views of the city from the rooftop.
Accommodation: There are plenty of accommodation options in Monrovia, ranging from budget hostels to luxury hotels. Some popular options include A La Lagune, Bella Casa Hotel, and many others (Tubman Boulevard has many accommodation options as well as Mamba Point). Check out this directory for more options. 
Day 3-5: Robertsport
Location: Robertsport, Liberia; Photo courtesy of Solimar International
From Monrovia, you can take the four-hour drive to Robertsport, a coastal town famous for its surfing and beautiful beaches. There, you can spend your days surfing, swimming, and relaxing on the beach. The Robertsport Surf Club offers surf lessons and surfboard rentals. You can also hike to a mysterious shipwreck on the beach, which offers stunning views of the coastline along the way, or take a boat ride across Lake Piso, Liberia's largest lake. 
Accommodation: Robertsport has a few guesthouses and lodges, such as Philip's Guest House, Vartilda's Beach Guest House, or Nana's Lodge. These places are simple but comfortable and offer a great opportunity to meet other travelers.
Day 6: Kpatawee Waterfalls
Location: Kpatawee Falls; Photo courtesy of MICAT
From Robertsport, you can head to Gbargna, a small town located near the dense forests of Liberia. Once in Gbarnga, you can travel to Kpatawee Waterfalls, one of Liberia's most beautiful attractions. This destination is perfect for backpackers looking for a rainforest adventure. Spend the day hiking to the waterfall, and spend the night camping under the stars or staying in one of the newly constructed huts at the Kpatawee Waterfalls Ecolodge. You can also head back to the town of Gbarnga for more accommodation options. You can also stop by the Gbarnga market for handmade jewelry and fresh produce.
Day 7-8: East Nimba Nature Reserve
Location: East Nimba Nature Reserve; Photo courtesy of Matt Humke
Ganta is the second largest city in Libera, and it's also a perfect starting point for your adventure to the East Nimba Nature Reserve. East Nimba Nature Reserve provides an amazing hiking experience and an opportunity to place yourself among some of the world's most amazing species, like the African Giant Swallowtail, Africa's biggest butterfly. Within the reserve, you can also find Blue Lake, an other worldly lake created from an old mining pit. 
A view of Blue Lake in East Nimba Nature Reserve; Photo courtesy of Matt Humke
Accommodation: Ganta has several guesthouses and hotels, such as the trusted Jackie's Guest House.
Day 9-10: Buchanan 
Location: Sunset Beach, Buchanan; Photo courtesy of MICAT
Buchanan is a coastal city located 1.5-2 hours southeast of Monrovia. It's also the perfect beach town to wind down after a long trip and enjoy fresh seafood. Buchanan is known for its history, so check out some historic buildings, including in nearby Edina. With 1800s-style homes, churches, monuments, and other artifacts, a walking tour of Edina can give insight into the history of African Americans who arrived in Liberia to create a new home. If you're feeling like relaxing, Sunset Beach is one of the most popular places near Buchanan. 
Buchanan can be reached by taking a bush taxi from Red Light or ELWA Junction in Monrovia. Sunset Beach is 30-40 minutes by car from central Buchanan. Chartering a taxi from Monrovia directly to Sunset Beach is possible. Ask the driver to take you back to Monrovia at the end of the day. Camping is also possible around the Sunset Beach area.
Accommodation: Buchanan has a few guesthouses and lodges, such as Hotel Buchanan.
Day 14: Monrovia
Your trip will end back in Monrovia, where you can spend your last day shopping for souvenirs and reflecting on your journey through Liberia. You can spend your remaining time visiting the nearby Providence Island and learning about Liberia's history. In the evening, treat yourself to a fine dining experience at one of Monrovia's many upscale restaurants.
Backpacking across Liberia is an adventure of a lifetime. From the bustling city of Monrovia to the stunning natural scenery of Kpatawee Waterfalls and the mountains of East Nimba Nature Reserve, there's something for every type of traveler. Be prepared for hot weather, bumpy roads, and occasional power outages, but also be blown away by the beauty and hospitality of this amazing country. So pack your bags, grab your passport, and prepare for an unforgettable journey through Liberia. For more travel tips, check out other blogs on backpacking through Liberia, and keep up with EnjoyLiberia.Travel!