Liberia National Surfing Competition in Robertsport: May 12-14, 2023
Posted on Fri April 28, 2023.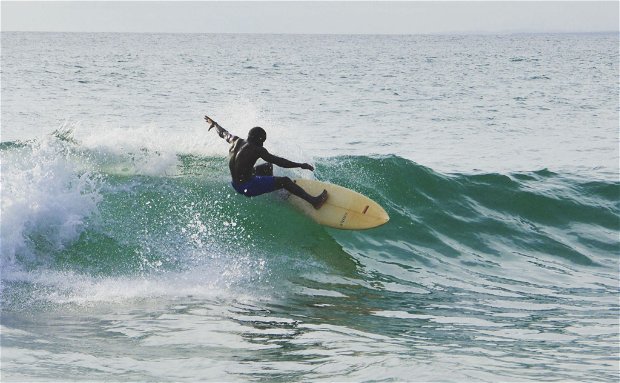 Liberia is celebrating its 10th Annual Surf Competition in 2023! Join us in Robertsport on May 12, 13, and 14 to watch Liberia's best surfers and international guests compete.
The word is spreading about the waves in Liberia, and surfers from West Africa, South Africa, Europe, and America will soon be arriving to prepare themselves for the event. If you'd like to participate in this memorable competition, please call the Grand Cape Mount Surf Club Association to register at +231775088875/+231881090081.
This year also marks the start of the Liberian Surfers' Olympic dream. Representatives from the International Surf Association will join before and during the competition to train Liberian youth on international judging standards, the country's first step for starting the Olympic qualifying process.
Join us May 12, 13, and 14 in Robertsport to watch Liberia's future Olympic hopefuls compete, share some Liberian hospitality with the international surfers, and celebrate Liberia's 10th Annual Surf Competition!